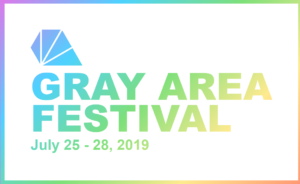 Nick Fortugno spoke at this year's incredible Grey Area Festival in San Francisco on July 26th-27th, and Wired was there to cover it! And some giant dancing exoskeletons as well
The article in Wired is here.
And you can find out more about the Grey Area festival and the excellent work of the Grey Area organization generally here.